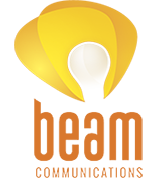 WE ARE A GRAPHIC DESIGN STUDIO
BEAM Communications is a graphic design studio located in the Greater Montreal area.
In today's challenging economy where businesses seek to adapt themselves to a constantly evolving market, Beam Communications offers over 60 years of combined expertise in graphic design and advertising, from print advertising to web design to internet marketing.
We offer comprehensive and systematic design solutions within reasonable budgets. Our services are thus accessible to the startup business, while our expertise is recognized as valuable to established corporations that seek to reaffirm their presence in the marketplace.
Danny

Senior Designer & Project Manager

Jason

Online Marketing & SEO Specialist

Samson

Senior Designer & Illustrator

Melissa

Translator & Copywriter